Current Beach Conditions
Last updated: Friday, September 29 at 10:30 AM EDT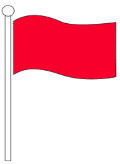 High Hazard
High Surf and/or Strong Currents
When swimming in the Gulf of Mexico, safety should be your top priority. Franklin County uses color-coded beach flags to keep the public aware of sea conditions. Observe flag colors at each flag location before entering water. Absence of beach flags does not assure safe waters. Click here to learn more about the beach warning flags
This widget is a free service provided by the Franklin County Board of County Commissioners and the Parks & Recreation Department.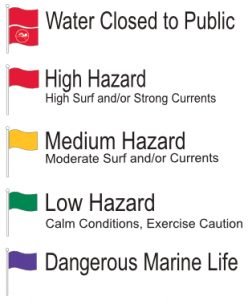 The safety and enjoyment of Franklin County, Florida's public beaches are affected by changes in tide and surf conditions. To minimize the risks of drowning or serious injury, the Florida Coastal Management Program worked with the Florida Beach Patrol Chiefs Association, the United States Lifesaving Association (USLA), and the International Life Saving Federation to develop a uniform warning flag program for use by Florida's beachfront communities.
How Does It Work?
Florida's beach warning flag program uses flags in four colors accompanied by interpretive signs along the beach to explain the meaning of each color. The beach flags provide general warnings about overall surf conditions and do not specifically advise the public of the presence of rip currents. Rip currents often form on calm, sunny days.
Where Can I Find Beach Flags?
2 East Gulf Beach Drive & Franklin Blvd
St. George Island, FL 32328
Carrabelle Beach Wayside Park
1860 West Highway 98
Carrabelle, FL 32322
1336 Alligator Drive
Alligator Point, FL 32346
***ABSENCE OF FLAGS DOES NOT ASSURE SAFE WATERS***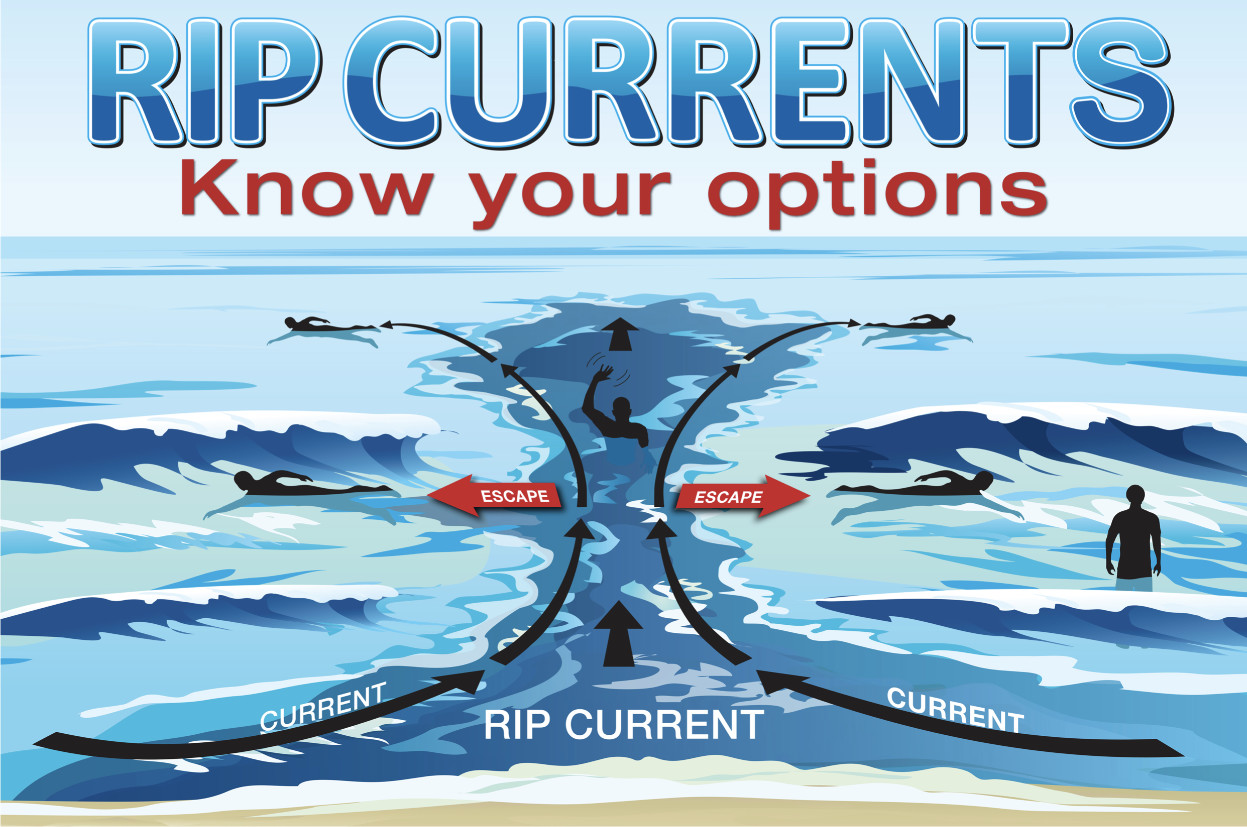 Rip currents are powerful currents of water moving away from shore. They can sweep even the strongest swimmer away from shore.
IF CAUGHT IN A RIP CURRENT
Relax, rip currents don't pull you under.
Don't swim against the current.
Swim out of the current, then to shore.
If you can't escape, float or tread water.
If you need help, yell or wave for assistance.

SAFETY
Know how to swim.
Never swim alone.
If in doubt, don't go out.
More information about rip currents can be found at Weather.gov/safety/ripcurrent/
The Break the Grip of the Rip free online training will help you learn how to spot a rip current.