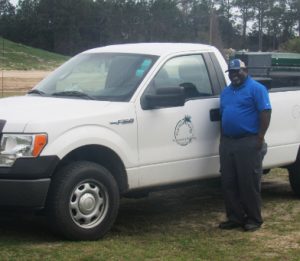 View the Animal Control Ordinance of Franklin County Florida (Ord. No. 2017-07)
Pets are an important part of our community and a big part of our everyday lives.  The officers of the Franklin County Animal Control Department are dedicated and strive each day to make this county a safe and friendly place to live.  Officers attempt to educate both pet owners and non pet owners as well as enforce county and state laws dealing with domestic animals in our county.  Animal Control Officers respond to many calls each day that consist of trap requests, check welfare, running at large, injured animals, barking dog complaints, vicious animals, or animal bites just to name a few.  Our officers stay busy and make every effort to keep Franklin County pet owners and their neighbors happy and educated when it comes to animals.
Our business hours are Monday thru Friday 9am – 4:30pm.  Have a question? Click here to contact us.
We are available after hours, weekends and holidays for emergency calls only.  There is an on call officer at all times who can assist in your emergency.  The service number to call for Animal Control is 850-670-4733.